Editor Profiles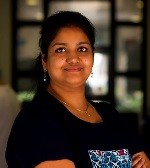 Akila Sridhar obtained her Ph.D from the University of Aberdeen, UK (funded by Cancer Research UK), has a further three years postdoctoral experience as an EMBO Long-term Fellow at Instituto Gulbenkian de Ciência (IGC), Portugal. Her interests cover molecular genetics, cellular biology, biochemistry, developmental biology and telomere biology. After over eleven years of research experience, mainly as a molecular biologist, working with different model systems, she joined the BMC Series as a Locum Editor in September 2018. She has been the Editor of BMC Biotechnology since February 2019 and is based in Springer Nature's London office.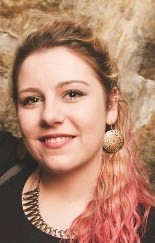 Eleanor Harding (Ellie) completed her BSc (Hons) in Neuroscience with Psychology (BioBusiness) before moving onto postgraduate study. Ellie undertook an Applied Psychology MSc and a Masters of Public Health, where she focused her research on resilience promotion and understanding of common mental health problems within allied health professionals. Ellie has previously worked in a range health and social care settings and now organises national events for the Nightline Association. She started as an Assistant Editor with the BMC Series in January 2019, and became the Assistant Editor of BMC Biotechnology in March 2019. She is based in Springer Nature's London office.
Microbial biotechnology

Peter J. Punt, PhD is Chief Technology Officer of Dutch DNA Biotech BV, a fungal biotechnology technology provider and contract research company situated in the Netherlands. In 1992 he obtained his PhD at the University of Amsterdam on molecular genetic tool development for fungal gene expression. In 2008 he was appointed at Leiden University in the chair of Industrial Biotechnology again focusing on fungal biotechnology. After a career of more than 30 years at TNO, the Dutch Organisation for Applied scientific research, where he was responsible for designing, acquiring and implementing projects with international biotechnology principals, in 2015 together with colleagues created Dutch DNA Biotech, as a spin-out from TNO. He published about 125 peer-reviewed papers (h-index 45) and 20 patent applications. He was appointed section editor for BMC Biotechnology in 2012.
Microbial biotechnology
Dr. Claessen is an associate professor at Leiden University, and section editor for BMC Biotechnology since 2015. His team addresses fundamental questions related to multicellular growth and development in filamentous bacteria called actinomycetes. These bacteria produce a vast arsenal of useful metabolites, including many clinically relevant antibiotics. By making use of genetic, biochemical, cell-biological, and various next-generation sequencing technologies his team uses a multidisciplinary approach to understand and control the physiology of these bacteria. Ultimately, this knowledge is used to improve the productivity of these useful microorganisms.
Applied immunology
Dr. Marko Radic is an Associate Professor in the UTHSC Department of Microbiology, ​​​​​​​Immunology and Biochemistry. His research focus centers on the mechanisms leading to autoimmune disease, with an emphasis on disorders that are diagnosed and mediated by autoantibodies. Work from his laboratory has contributed toward understanding the mechanisms of Systemic Lupus Erythematosus, Rheumatoid Arthritis, Anti-Phospholipid Syndrome, Felty's Syndrome and Sjögren's Syndrome. His lab works on recombinant and monoclonal antibodies, chimeric antigen receptors, B cells, T cells and neutrophils. The lab searches for connections between individual protein or nucleic acid autoantigens, their post-translational modifications, immune activation, inflammation and specific disease manifestations.
Plant Biotechnology
Teodoro Cardi graduated in Agriculture Sciences at the University of Naples Federico II. Since 1986 he has been at the Italian National Research Council (CNR). He is now Director of the Research Centre for Vegetable and Ornamental Crops of the Italian Council for Agricultural Research and Economics (CREA). He was adjunct Professor at the University of Naples Federico II and at the University of Molise. He was visiting scientist in the Netherlands, the USA and Ireland. In 2014, he got the Italian National Scientific Qualification as Full Professor of Agricultural Genetics. In potato and other vegetables, he has been working in the fields of protoplast and tissue culture, somatic hybridization, genetic transformation, induction and characterization of genetic variability in plant cytoplasmic organelles. Recent research interests include genomics and breeding of pepper and rocket as well as genome editing approaches in tomato. He has been Associate Editor of BMC Biotechnology since 2010 and has been also member of the Editorial Boards of other plant biotechnology journals. He was member of the Executive Committee of the Italian Society of Agricultural Society.
Follow